Are you suspecting mold on your beef jerky? Hold on. The white spots on beef jerky could be mold, fat or salt. It's crucial to correctly identify them. Fat and salt deposits on the surface of beef jerky are edible, but if there are any indications of mold, it should be thrown away
What's the white stuff on my jerky?
People often overlook the fact that beef jerky is a natural product and not all beef pieces are uniform in shape and texture. Variations in color and texture are common and some are normal and safe to eat, while others are not. It's important to accurately distinguish between mold and other substances. We are available to assist you in determining what you have found on your beef jerky.
When you have the doubt of whether it's mold on your beef jerky, there are three options to consider.
1. Mold on Beef Jerky
Molds are tiny fungi found on both plant and animal matter. The green and white spots on spoiled beef jerky are caused by mold fragments. There's no denying that mold is unpleasant. However, most mold can be easily spotted with the naked eye.
The signs of mold are fuzzy, powdery, or hairy substances in green, white, or gray colors and often have a spider-web-like pattern. If it resembles cobwebs, it's mold.
Another way to determine mold is by smell. If the jerky emits an unusual odor, it could indicate the presence of mold.
Conclusion: Not fit for consumption.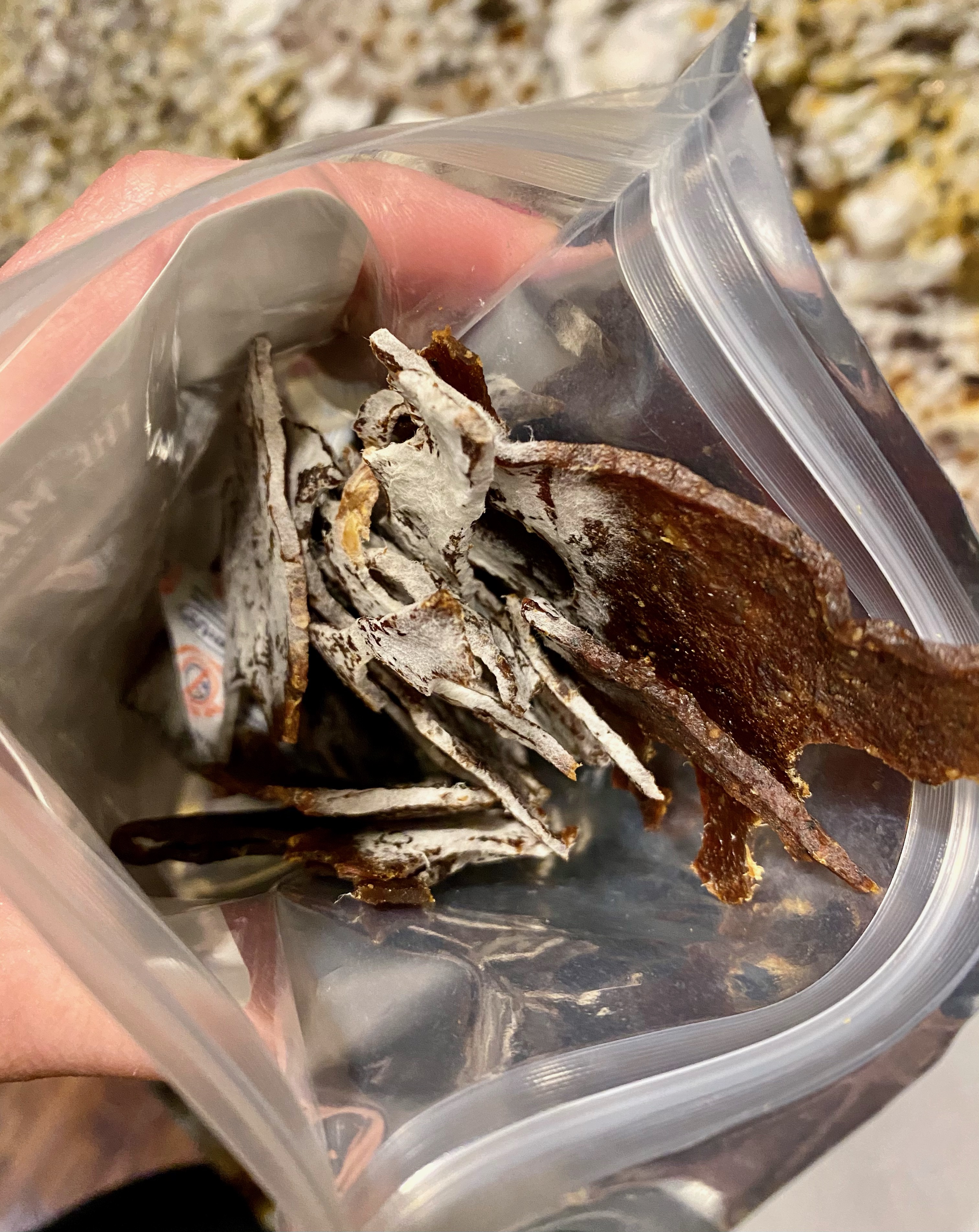 2. Fat on Beef Jerky
White solids on the surface of beef jerky can be due to fat.
Though beef jerky is made from lean meat, it can contain some fat. Some batches may have a higher fat content and marbling. During the cooking and drying process, the fat is not visible, but once the jerky cools, small fat solids will remain.
This is similar to what happens with other meat-based dishes like hamburgers, meatloaf, or beef braise when they cool in the refrigerator and natural fat solids solidify and separate on the surface.
The fat may leave a shiny, moist appearance with small white grease spots. Fat particles may also accumulate in areas with more marbling. Vacuum sealing a package can increase the fat content by squeezing it out to the surface. You can easily remove the fat by wiping it away or rubbing it into the meat.
Conclusion: Safe to eat.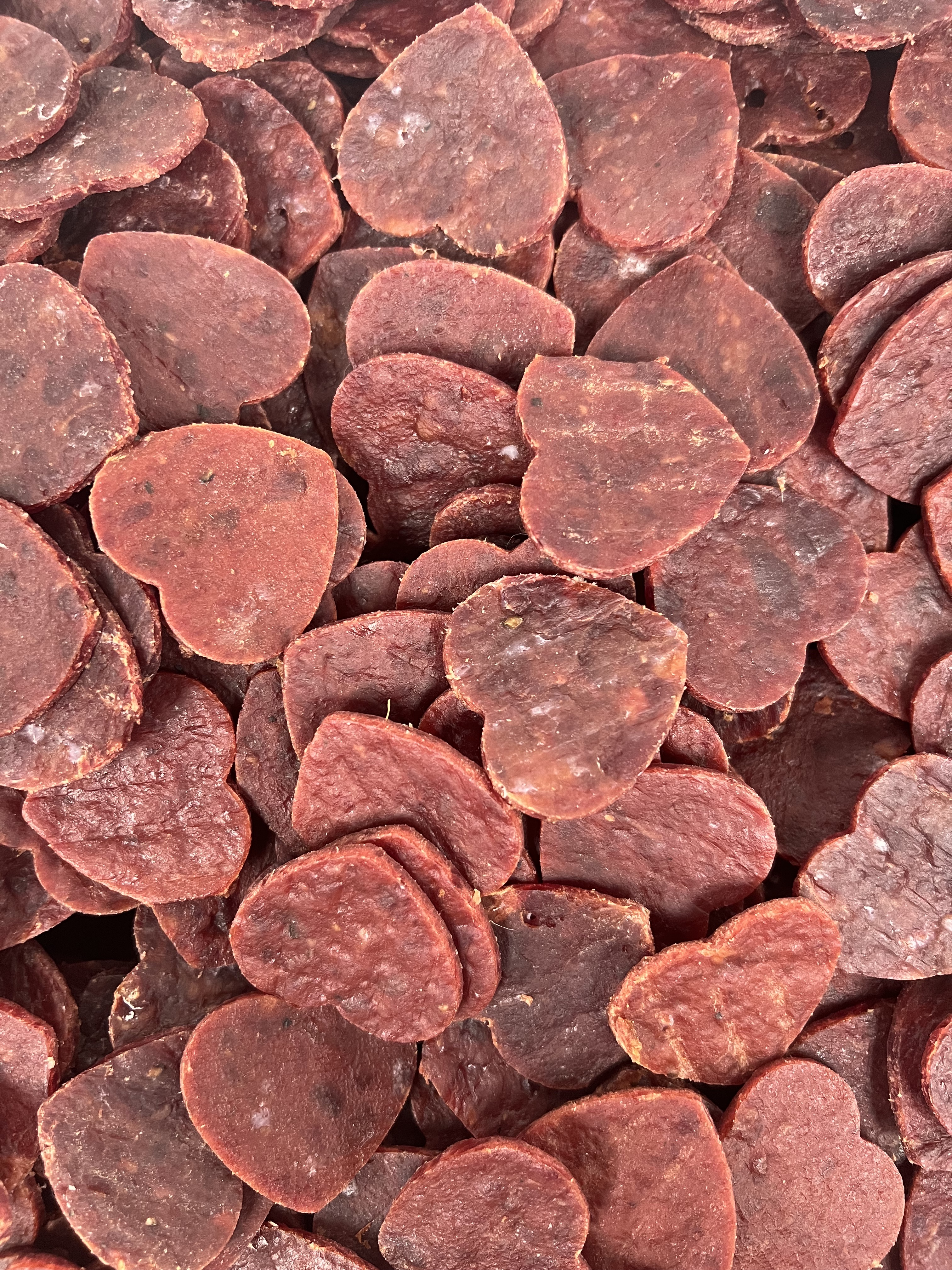 3. Salt on Beef Jerky
The white powdery substance on beef jerky can sometimes be salt.
Salt is a crucial ingredient in beef jerky, acting as a natural preservative. It dissolves in a liquid solution and is absorbed into the meat. Over time and as moisture evaporates, the salt begins to form visible deposits on the surface of the jerky, just like the salty film that forms on your skin after swimming in the ocean and drying in the sun.
Conclusion: Safe to eat.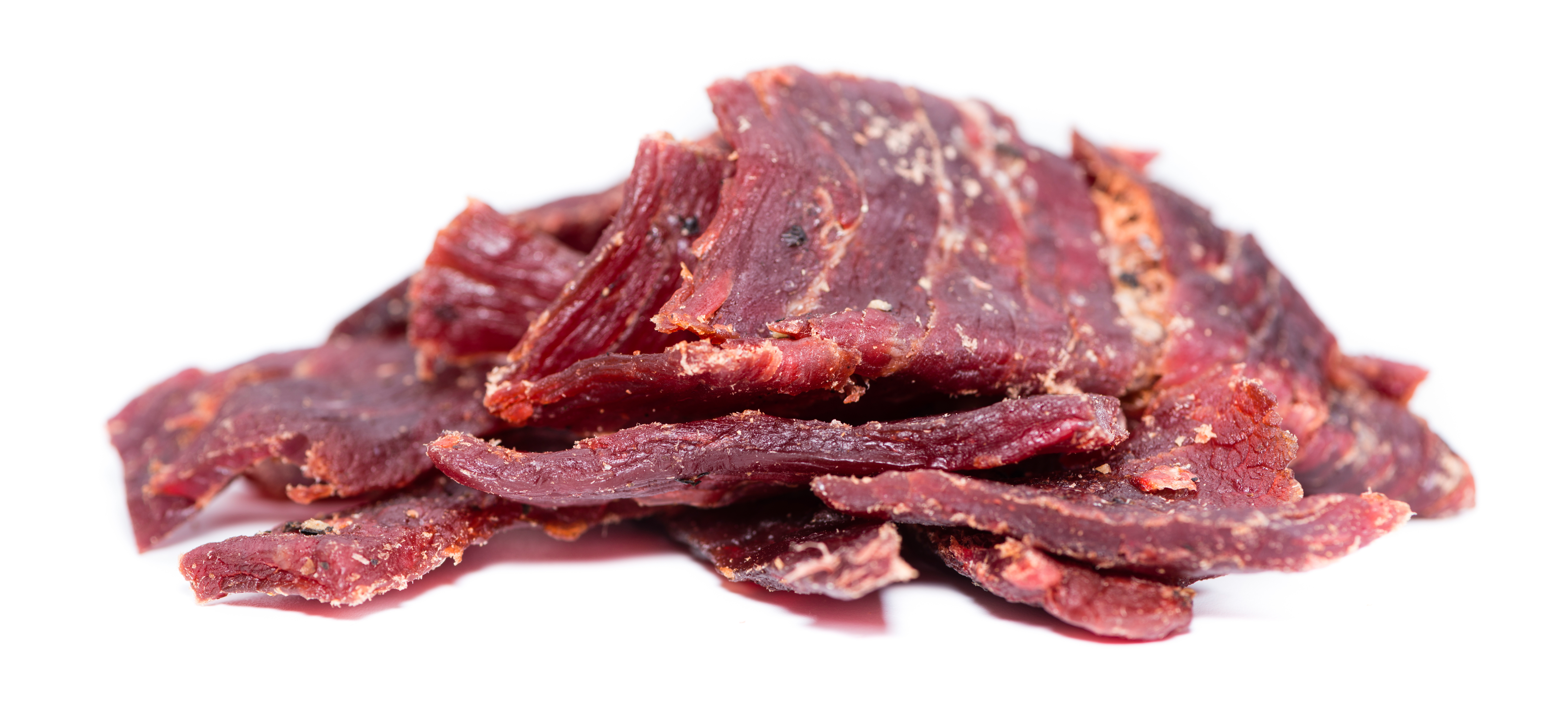 What to do if you find mold on jerky?
Do not consume.
While surface mold on certain foods like hard salami or dry-cured country ham is common and can be removed easily, the same cannot be said for jerky. Attempting to remove moldy parts and save the rest of the jerky is not recommended as the mold may have already spread beneath the surface. The root structure of mold can penetrate deeply into food, especially in jerky which is more flexible and porous.